Dates & Rates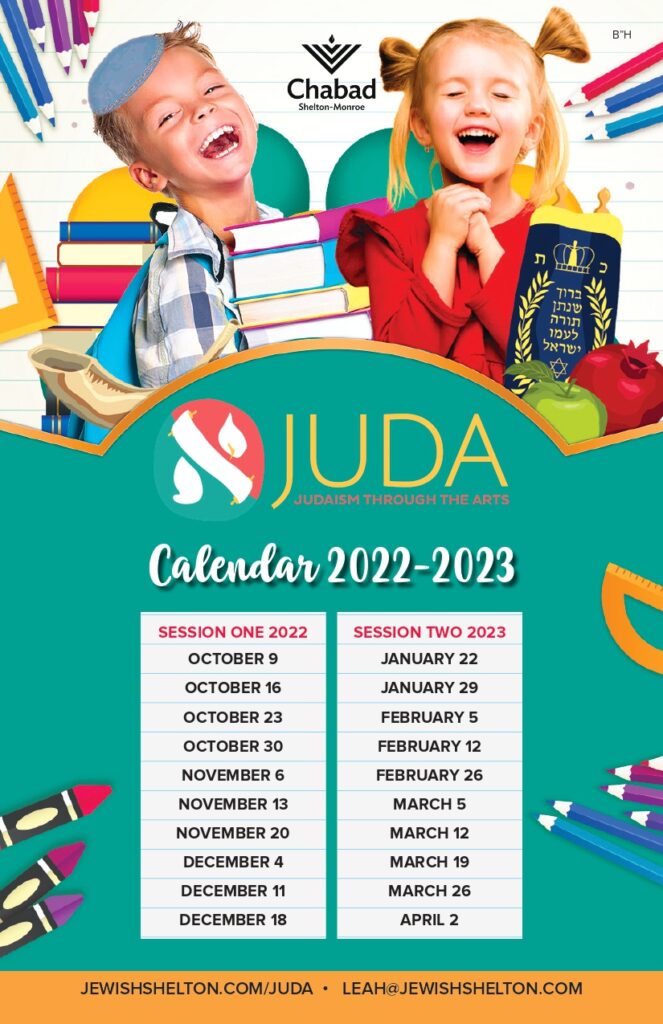 JUDA will be running for two 10-week sessions for the coming school year – full calendar above.
Our rate per session is $300, or $550 for the full year, all-inclusive, per child.
For parents registering more than one child, 5% will be automatically deducted from the tuition amount during registration.
If you would like to register your child and are unable to pay the above rate, please visit our Scholarship Fund page.