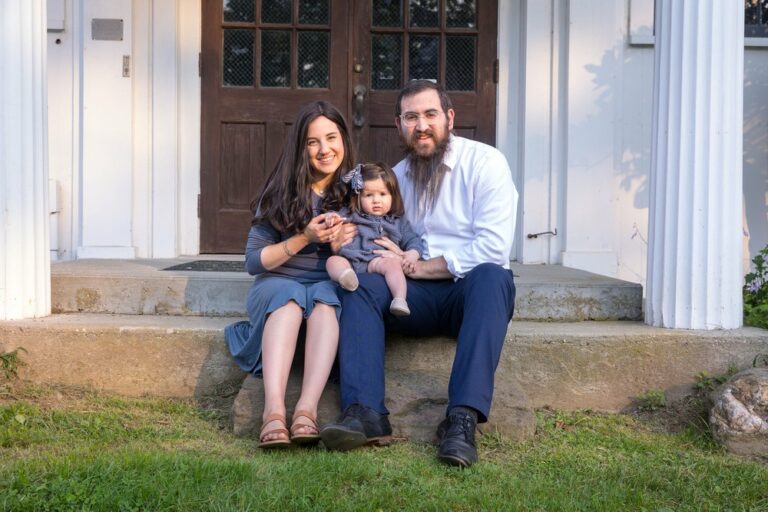 Meet the Brooks
Rabbi Shneur Brook grew up in Brooklyn, New York. He studied in Yeshivas in Toronto and Montreal, Canada, as well as in Tel Aviv, Israel where he later returned as a mentor for the students. He received his Rabbinic Ordination in Boca Raton, FL, where he studied and was tested under the authority of Rabbi Dovid Shochat. As part of his rabbinic training, Rabbi Brook served as a teacher and mentor in Ohr Elchonon Yeshiva in Los Angeles, CA. 

Over the course of his childhood and teenage years, Rabbi Brook's enthusiasm to create meaningful connections with other Jews has led him to regularly visit his siblings around the world who have their own Chabad Centers. During these visits he would help his siblings coordinate events and teach classes, interacting with the Jews in their communities, gaining experience to build his own Chabad Center. 

Leah Brook née Olidort also grew up in Brooklyn, New York. She attended Beit Chana Seminary in Tzfat, Israel followed by Beth Rivkah Seminary in Brooklyn where she completed her teacher training. Over the next few years Leah formed connections with many students, teaching and mentoring 8th and 9th grades, and serving as a program director for high school extracurricular activities. Her passion for helping others led her to be trained under DONA as a birth doula, helping moms and their families bring new life into the world.

Over the course of her teenage years, Leah would spend her summers at different Chabad Day Camps around the country as a counselor, interacting with young Jewish children from different walks of life.